Thank you for contacting Rob's Roofing LLC, a representative will contact you shortly.
Restoration Millwork
---
A home's trim says a lot about a craftsman's attention to quality and detail. Today's material of choice for craftsmen is CertainTeed Restoration Millwork . Like the finest top-grade lumber, Restoration Millwork cuts, mills, shapes and routs like wood. But since it's made from cellular PVC, it out-performs wood by farwith no worries about rotting, warping, moisture or insects.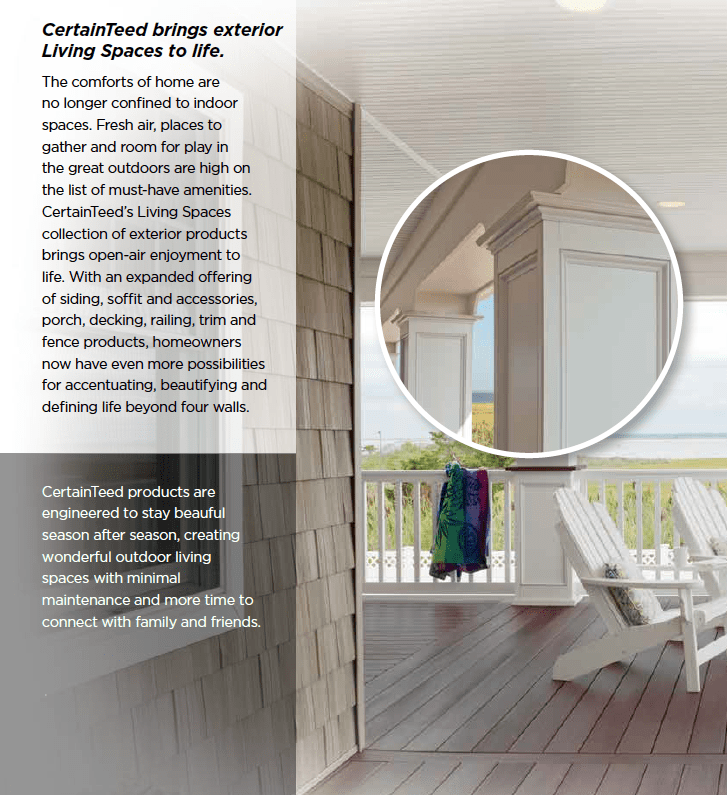 Make An Impression With Long-Lasting, Beautiful Looks... The Possibilities Are Endless.
Our trimboards come with FinishedEdge. The product edges are heat sealed using a proprietary CertainTeed process that creates a smooth finish, preventing dirt from collecting on the surface. This smooth edge feature is also available on all corners.
The Superior Benefits of Restoration Millwork:
Superior quality and excellent dimensional accuracy

FinishedEdge

Natural White - ready to install

Low-maintenance and long-lasting UV-resistant material

Can be painted to complement exterior colors

Cuts and mills with traditional woodworking tools

Class A (Class 1) Flame Spread Classification

Made in U.S.A.

Contains recycled content

25-year limited warranty
Go Back
Create an Exterior with Real Curb Appeal
---
From distinctive charm to timeless style, homes dressed in Restoration Millwork trim have curb appeal that always generates a second admiring look. With so many options in trim styles, theres no limit to what you can create.
Coordinate, contrast or complement with CertainTeed exterior siding colors.
Restoration Millwork stays beautiful without the need for painting. However, you can paint Restoration Millwork using Sherwin-Williams VinylSafe paints* that include tints formulated to follow CertainTeeds best-in-the industry exterior products color palette. When you side your home with CertainTeed vinyl siding, you can choose paint colors from the same palette for your Restoration Millwork trim.
Make a Statement with Color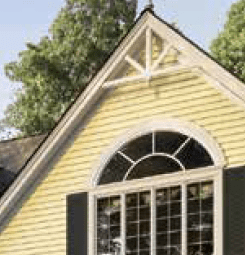 Similar colors give you a blended look. An accent color can work in complementary fashion.
Choose a bolder accent to create striking contrasts